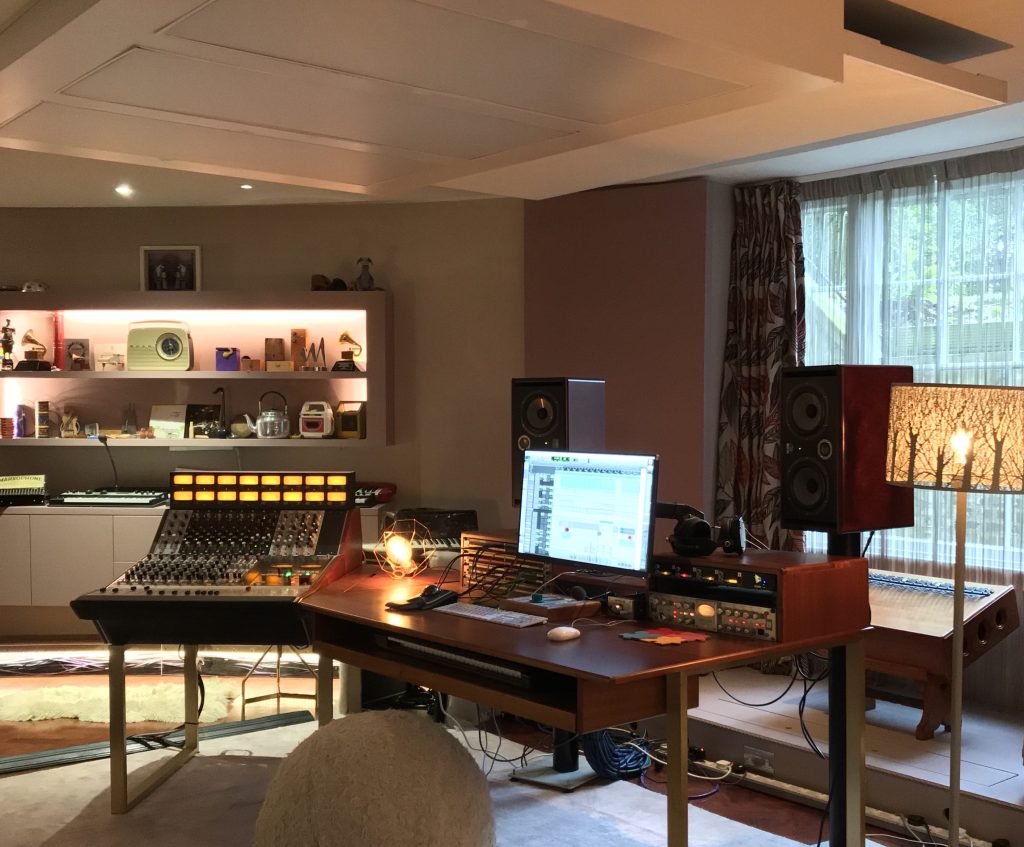 The Recording Studio
The Hideaway is a residential recording studio created by Imogen Heap in 2006. The cosy heart of the studio runs a Pro-Tools HDX rig, a Rupert Neve 5088 desk and is located in the basement of the house but with the unusual benefit of natural light.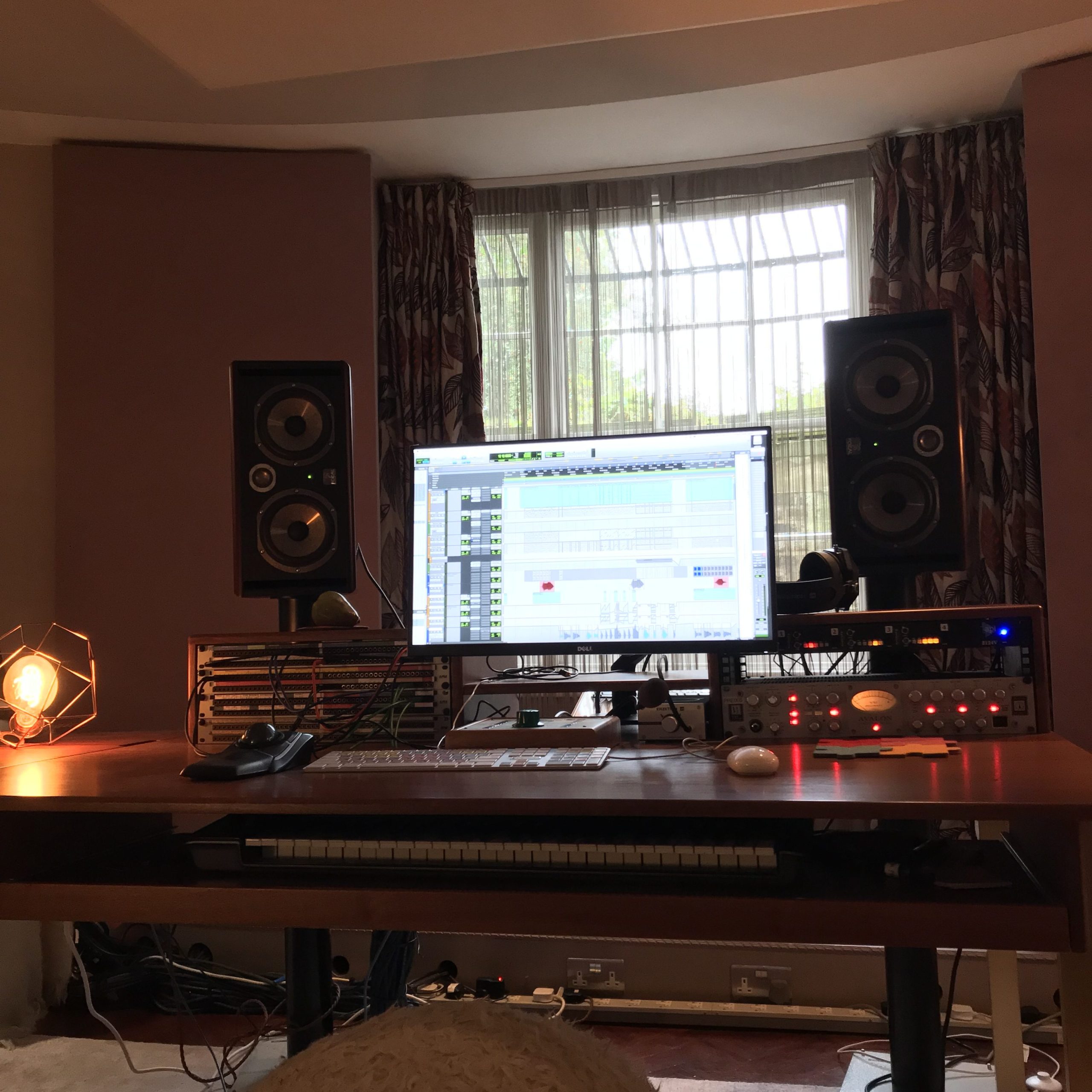 Acoustics
Stage boxes are fitted in other rooms so recordings can benefit from the unique acoustics offered by an elliptical building with direct lines to the control room. Hearback is available in all rooms.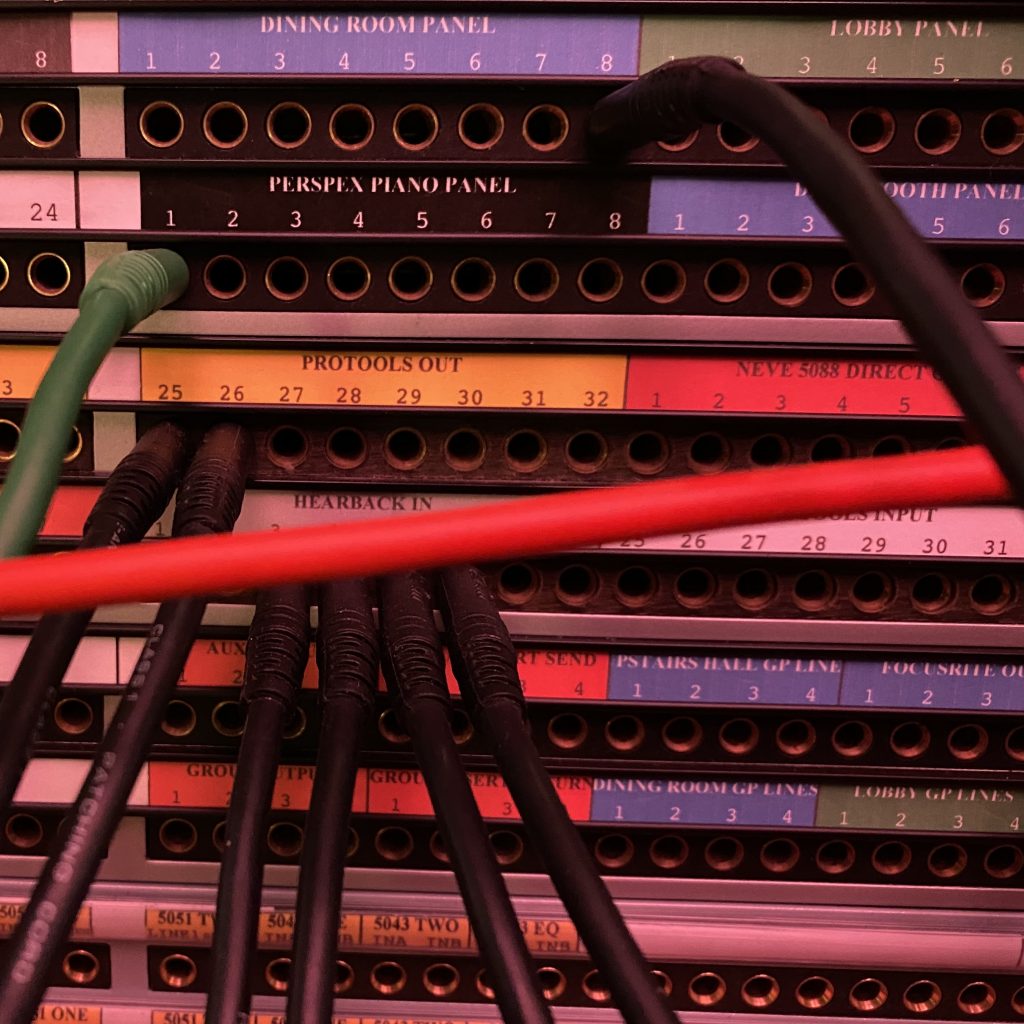 Control room
Tuned control room and recording booth on the lower floor.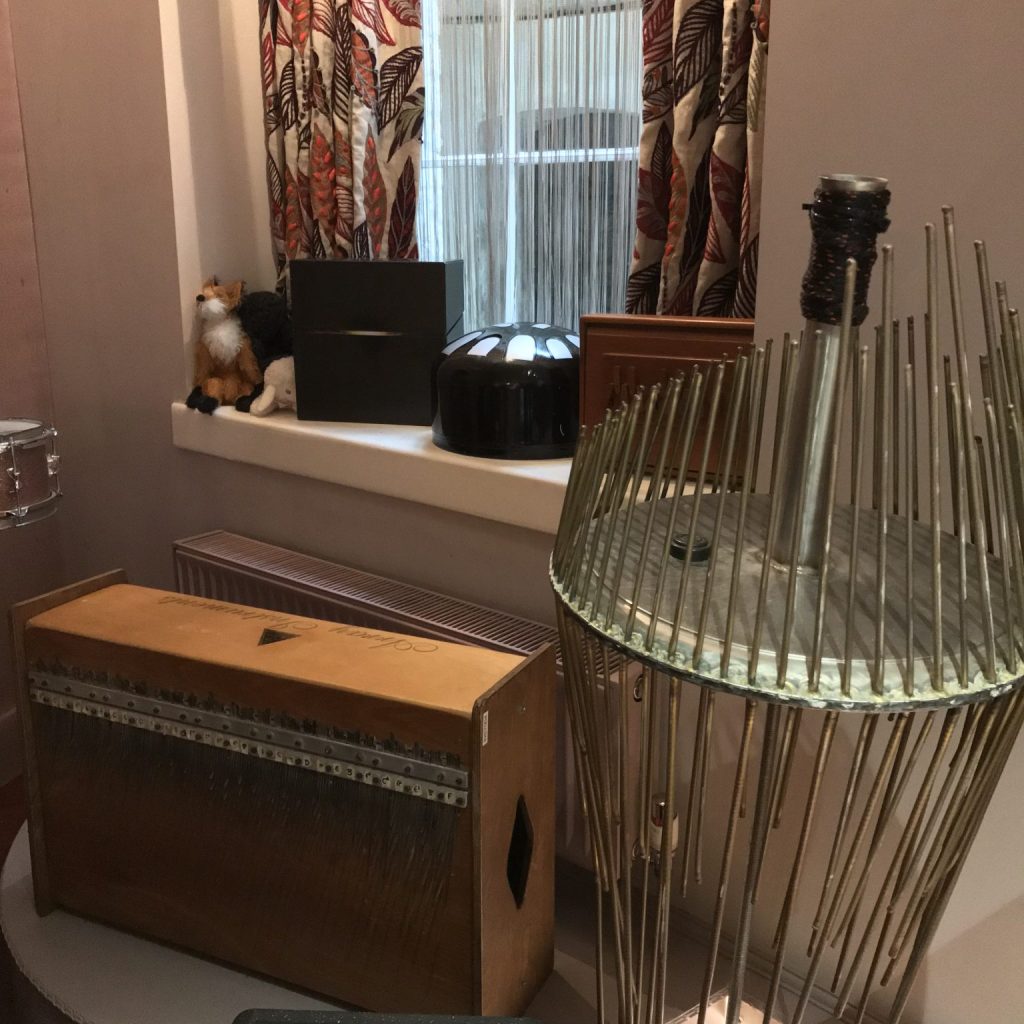 Instruments
A wide selection of unusual instruments is available to experiment with.
Instruments & Toys
Imogen Heap's personal collection of instruments, collected over the years and used on Grammy winning albums. Array Mbiras, Vibraphone, Hang Drum, Marxophone, Waterphones, string instruments from all over the world, tuned percussions, drum kits, rattly toys, synths and gadgets.
Console
Rupert Neve 5088 8ch. with
2×5012 Preamp Duo,
2×5043 Comp Duo,
2×5033 EQ,
2×5051 EQ/Comp,
6×5052 Pre/EQ
HD Recording
• Mac Pro 2020 3.2GHz 16-Core Xeon (96gb memory).
• AVID HDX + Pro-Tools Ultimate.
• O Apogee Symphony MKII 32×32.
Monitoring
• Focal Twin 6 BE
• Crane Song Avocet Controller
• Headphones: Beyerdynamic DT770 Pro, Sennheiser, Erzetich Mania (+ Perfidus headphone amplifier)
• Sonarworks Ref 4 calibration tools
Extra Mic Pre's
• Avalon Vt-737SP
• API Audio 3124V
Microphones
• Neumann TLM103 pair
• Neumann U87ai
• AKG 414 XL ii pair
• Shure SM7
• Telefunken AK47 MKII
• Shure KSM44 pair
Plugins
• Soundtoys
• Native Instruments
• Izotope
• Antares
• Serato
• Valhalla